Which Savings Account Is Right
For You?
Do you struggle with saving consistently?
With vault, you can automate your savings, earn interest, track your progress, and build that savings habit you've been wanting.
Do you want to save for a rainy day but have easy access to your money?
Float is perfect for you. With no fixed term or withdrawal fees, you can save and withdraw at any time while still earning interest on your savings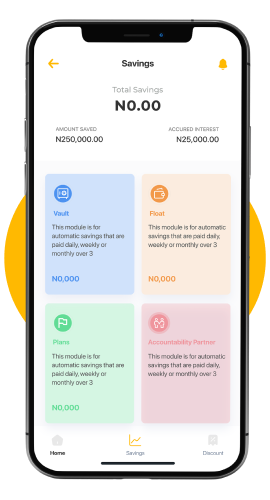 Are you saving for that dream vacation, House rent or A New car?
Plans can help you reach that goal faster with their fixed-term and competitive interest rates.
Join thousands of women who are taking control of their finances with Herconomy. Get Started Today.